There are many features a remote power generator such as the PowerGen offers but the key is to ensure present and future needs are met.
A remote power generator should at a minimum offer a total cost of ownership that is lower than competing options with little maintenance and a high level of reliability. It should also provide a variety of fuel options taking into account both environmental concerns and fuel efficiency.  
Here are 9 benefits your remote power generator should have to help you navigate the market.
Greater power and reliability than TEGs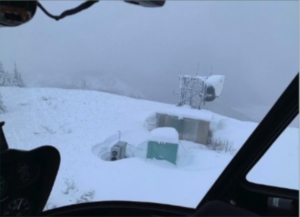 While thermoelectric generators (TEGs) are proven technology, they can't compete with a PowerGen when it comes to available power or reliability. A remote power generator like PowerGen delivers more power than thermoelectric generators and fuel cells and is priced much lower per Watt.
A remote power generator has to be reliable given that it is effectively replacing grid power and will undoubtedly be operating in an area with little to no power infrastructure.
Superior total cost of ownership over time
While you of course want to ensure that the up front cost is reasonable, it's the Total Cost of Ownership over time that is important.
Know that PowerGen models have the lowest cost/Watt of any competing remote critical power system. Combine that with the additional heat recovery and proven trouble-free extra low temperature operation capability and PowerGen can't be beat.
PowerGens are perfect for the harsh and variable Canadian environment.
Multiple fuel source options
A quality remote power generator will offer you the option of using multiple fuel supplies including:
Natural gas
Propane
Ethane
Biogas
Multiple associated gas streams 
With this sort of flexibility, the choice is yours in terms of which source you choose as virtually every major combustible gaseous fuel can be used.
A 1200 Watt PowerGen generator consumes approximately 1/3 the amount of propane than a 500 Watt TEG does. While a TEG can consume about 76 liters per day, the PowerGen unit uses fewer than 27 liters.
Easy plug and play set up
Your remote power generator must have an easy and quick set up given how it is to be used i.e. remotely.
PowerGen offers easy plug and play set up. It's easy to set up and as you'll see below, has very low ongoing maintenance requirements, too.
Reliable and powerful engine
The Qnergy engine in the PowerGen has fewer moving parts than traditional kinematic Stirling engines and no direct-contact points that would otherwise cause wear and require lubrication.
The PowerGen Stirling engine offers maintenance-free technology along with long-life performance, two key features that make it an ideal power source in remote areas.
Flexibility and modular growth capabilities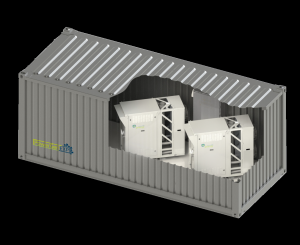 Available in 600, 1200, 1800 and 5650 Watt configurations, PowerGen has an option to suit your specific needs and future requirements.
We are able to provide you with a smaller model for initial needs, and increase power for you as your needs grow. All we need is a site visit from one of our techs and for you to pay the cost difference. No other engine technology can offer that!
Environmentally responsible design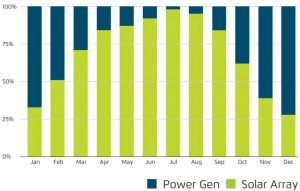 The generator eliminates destructive deep discharge cycles on the battery, preventing accelerated aging. Using fewer batteries that last longer not only saves capital but reduces the environmental waste associated with disposal.
With the intelligent control system, the engine only runs when required, optimizing fuel consumption and gently float charging the batteries.
This system adapts to changing weather conditions ensuring efficient power production, while the maintenance-free engine drives ongoing operational savings.
Low maintenance requirements
The PowerGen is based on Qnergy's no-maintenance and highly reliable PCK series of Stirling engines. This means lower ongoing costs and downtime for you moving forward.
The PowerGen engine features a ZERO oil change and ZERO maintenance engine.
Long operating life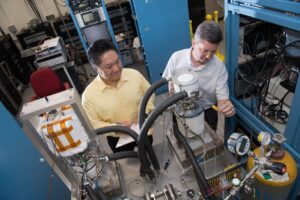 Any engineer will tell you that the best designs are usually the simplest. The PowerGen's engine was designed to have no contact between moving parts. There are no contacting bearings or seals, which eliminates wear items.
Also, the hot-end metallurgy, weld procedures and assembly methods were carefully chosen for their durability.
These two factors combined lead to the long operating life that customers have come to rely on from every PowerGen model. 
Ready to learn more?
Visit our PowerGen page to learn more or call us directly at 403 215 3373 or contact us by email at [email protected] for more details.