Remote power generates a power supply in distant locations that are otherwise unserviced by electricity or are particular difficult or cost ineffective to supply. A remote power supply needs to be easy to install, cost effective to operate, low maintenance and environmentally friendly among other benefits.
Where you can use a remote power application and why consider one?
Let's take a close look at 8 common applications for a remote power supply that could benefit you.
Where can you use remote power? 
Power backup
If you have mission critical systems that need to remain operational 24/7, you need to know that they won't be negatively affected by a loss of power. A remote power system ensures that this won't happen by kicking in should your main power supply fail, whether you're in a remote location or not.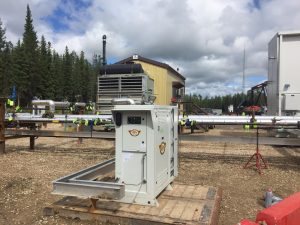 Check out this case study to learn more.
Cathodic protection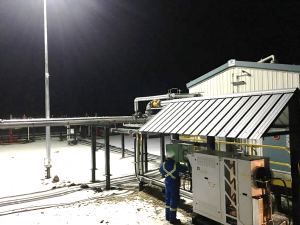 Cathodic protection refers to one of the most effective ways to protect a metal surface against corrosion. 
Offshore oil platforms, onshore oil well casings, fuel pipelines, steel storage tanks are common oil & gas applications for cathodic protection that may be powered by a remote power source.
Given that many of these applications are in very remote areas, it can be difficult and otherwise very expensive to provide power, something that a remote power application like PowerGen can handle.
SCADA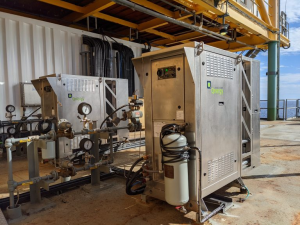 Supervisory control and data acquisition (SCADA) can be used in numerous mission-critical scenarios in the oil & gas business for monitoring equipment and processing data in real time.
SCADA is a common use for remote power either as a main source or when a remote power source used for another purpose is able to send surplus power to the SCADA system.
Automation & controls

Automation in the oil business is growing rapidly during the past decade and is expected to continue to increase. Remote automation & controls applications may include initiatives to digitize oil fields or to process the always increasing supply of production data in a timely and useful manner. 
It could also be something as simple as a security camera system or other security-related application that needs to remain powered at all times. 
Remote power generation can be used for both mission-critical applications as well as ones that aren't necessarily mission-critical to your business but are still an important part that needs to be operational.
Remote Micro-Grid
A remote micro-grid refers to a specific remote geographic area that requires power, something that a remote power application can comfortably handle.
The remote power unit could operate on its own or might be part of a larger unit involving one or more additional types of energy generation. 
Biogas to electricity
Biogas can be used for heat or power operations but it can also be used to create electricity by way of another fuel source, something a remote power unit can assist with. 
A good remote power unit will also offer you the ability to power it using biogas among other fuels, too.
Telecommunications
Telecommunications systems such as cellular base stations are increasingly being built in remote and often very isolated areas for mining and petroleum-related businesses in hilly or mountainous terrain.
A remote power source can be used in place of otherwise very expensive and less unreliable local energy sources or older school Diesel generators that tend to require significant and costly maintenance.
Enhanced Oil Recovery
Enhanced Oil Recovery (EOR) is an important aspect of extending the life of an oil field. Given that an EOR project tends to be located in a distant location, a remote power source is often required to make up for a lack of a local reliable energy source. 
PowerGen's Critical power supply make a great long-term alternative to high-maintenance internal combustion engines with less maintenance, greater fuel efficiency and a 100% duty rating.
Summary
Visit our PowerGen page to learn more. You can also read articles on the three PowerGen options CAP3-M, CAP3-F and CAP3-Nano to learn more about the benefits of each and the differences that each offer.
You can also call us directly at 403 215 3373 or contact us by email at [email protected] for more details.