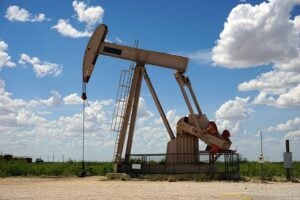 OilPro stocks some re-manufactured and inspected field-run pumpjacks from known quality, North American manufacturers. We saw an increase in demand for pumpjacks and are busy delivering these to customers.
This is not a new phenomenon.
In fact, we wrote about the pumpjack shortage back in 2014 and that post was based on information that had also been seen prior to that!
Among other things, we said something that is still valid today regarding the value of pumpjacks:
"The high market value for pumpjacks should be a good incentive to keep them in top condition at all times."
Let's take a closer look at OilPro's pumpjack business and how we can help you.
How good are remanufactured and used pumpjacks?
A used pumpjack can be a great option if it has been properly serviced and maintained.
While many products we buy in our life go the other way – they depreciate quickly when used – pumpjacks are often found to be the opposite. Why is this the case?
Also from our 2014 blog post:
"Pumpjacks are designed, as per American Petroleum Institute (11e) specifications, to last 100,000 hours, or about eleven and a half years of continuous service. Those who own 1950's era pumpjacks with virtually immaculate gearboxes, will tell you they can last a lot longer than specified. The secret: good old-fashioned maintenance! The high market value for pumpjacks should be a good incentive to keep them in top condition at all times. Preventive maintenance on pumpjacks is at an all-time low though."
So one of the most important aspects of pumpjack longevity is quality and timely maintenance.
But let's go back to the above statements where we mentioned that used pumpjacks can be a great option and how we referred to the depreciation aspect of pumpjacks and take a closer look at why it's often but not always the case that pumpjacks maintain their value when properly cared for.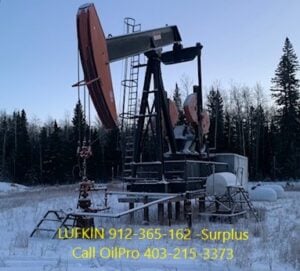 Do used pumpjacks always retain their value?
Not always. It depends not only on how well the unit is maintained and serviced but who made the pumpjack in the first place.
The current situation is that there is a drastic shortage of pumpjacks and the less expensively made Chinese product has now proven to be less desirable from a durability and serviceability point of view.
In addition, finding the right spare parts can be a challenge with these particular units.
In contrast, the older equipment, for which there is a more established supply chain and spare parts availability are more sought after now.
OilPro only stocks the best and most reliable new and re-manufactured pumpjack brands which include a one-year warranty.
Brands available include Lufkin, Ampscot, American, LeGrand, National, Maximizer, HG and Oilboss.
We are also a distributor for LiftPlus Energy Solutions which serves both conventional and SAGD (Steam-assisted gravity drainage) applications. LiftPlus is a unique, proven artificial lift system that might make a great choice for you.
Why contact OilPro for your pumpjack requirements?
We're seeing increased demand for pumpjacks too, and are ready to help.
There is a significant rise in the demand for pumpjacks globally as shown in recent research from Market Research Future who reports that the main reasons for the growth in pumpjack demand include an increase in mature oil fields and due to the benefits pumpjacks offer with the primary recovery of hydrocarbons.
The research specifically shows that the compound annual growth rate (CAGR) for pumpjacks globally is expected to be 5.02% from 2019-2015.
Please visit our dedicated pumpjacks page to learn more about brands and specific models that we stock. All re-manufactured pumpjacks are done so to OilPro's exacting standards. We provide reliable service with parts for these models available for another 30-40 years.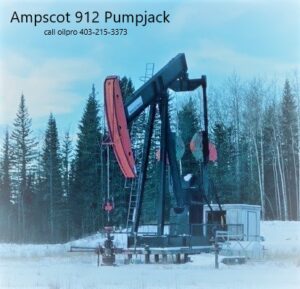 Summary
OilPro can provide pumpjacks as field-run, inspected units so that you know what repairs you may incur prior to re-use. We can also provide pumpjacks as remanufactured systems. Whichever you need!
Contact OilPro directly at 403-215-3373 or by email at [email protected] to learn more.
Want to learn more about how pumpjacks work? We've written about that too.