OilPro and Qnergy recently took part in the CanERIC Showdown from the Canadian Emissions Reduction Innovation Network. The showdown initially assessed 20 remote power technologies which were narrowed down to 6 field-tests.
Included in the test was Qnergy PowerGen 5650 from OilPro.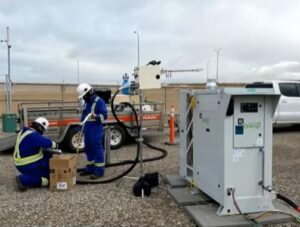 The final 6 technologies that were compared and tested were:
AISIN 1.5 kW micro CHP
Capstone C65 Micro Turbine
Global Power Technologies Prime Gen M 1.5
Global Power Technologies Prime Gen M5
Qnergy PowerGen 5650
WestGen EPOD EP6XL Hybrid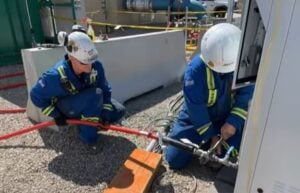 The Saskatchewan Research Council ran the test and the final report will be accessible to PTAC members, including Qnergy.
Below you can view the full video from the event which reports on the PowerGen OilPro provided for testing at a Calgary ATCO site. The video runs 
For those short of time, the relevant portion starts at 18:27 and the video below is teed up to begin at that time.
You will see the PowerGen featured on 2 slides at 22:37 also.
More in-depth info on their PowerGen experience is at 28:50 to 29:46.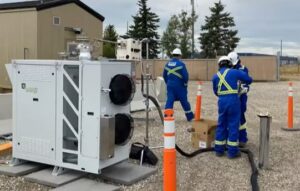 Important aspects of the CanERIC Showdown
Relevant topics covered and positive associations for PowerGen include the following:
Slippage – At the 49:30 mark, you will see the discussion of reciprocating gensets addressing "slippage" in reciprocating engines. The PowerGen's controlled combustion systems have a clear advantage over reciprocating engines.
Combustion: At the 1:09:34 mark, the question of whether or not there is a trend away from combustion is asked and the answer refers an expected adoption increase rather than decrease which bodes well for the future for PowerGen.
Energy Efficiency: At the 1:19:02 mark, the discussion moves to how efficiency will continue to be key, making it an excellent criterion by which PowerGen can be compared to competing technologies.
Ready to learn more about Qnergy PowerGen from OilPro and how it can handle your remote power needs?
Visit our PowerGen page to learn more or call us directly at 403 215 3373 or contact us by email at [email protected] for more details.